Our Top 10 Favourite Craft Beers
Do you have what it takes to be listed as one of our Top 10 Must Try Beers?
Email us on info@funpassports.co.za with your beer's information and tell us why it should make our list.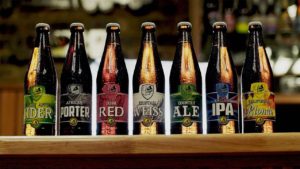 Swagga Brewery – California Blonde
Three friends, who love beer, once said "we never want to run out of beer again", therefore they decided to make their own! As a result, Swagga Breweries was born one Saturday morning in March 2013. They will certainly never run out of beer again, but most importantly, you too, can now enjoy the brewtiful experience that Swagga Breweries has to offer. We are passionate about beer, and as a result of that passion, it has led to our beers being sought after. Our brewers, brew our beers using the finest ingredients, which has certainly placed our beers in the premium segment of the market. Designed to be truly drinkable session craft beers. Since the launch of our delectable range of palatable beers, we have expanded our craft range even further by offering; cider, gin and vodka. As a result, there is a Swagga for each occasion and for each preference.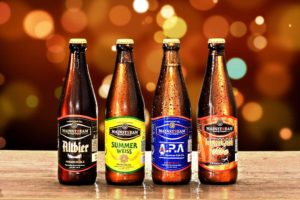 Mainstream Brewing Company - Cherry Berliner Weiss
Mainstream Brewing Company was established in 2012 with a key vision: to produce superior craft beer. The Brewery's roots go back to when its founders, two proudly South African beer drinkers, combined their passion for the business of brewing beer with their engineering backgrounds. This evolved over the years to the innovative microbrewery Mainstream Brewing Company is today, rooted in quality, consistency and a professional approach to all things beer.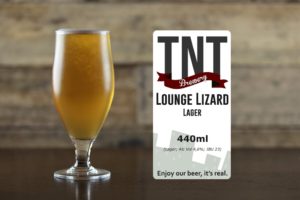 TNT Brewery – Lounge Lizard Lager
We are a Craft Beer Brewery, nestled in Joburg. Beer has been our passion for years and our focus is making great-tasting sessionable craft brews! Light malt, light body, slight sweetness at warmer temperature. Easy drinking with dry finish. This easy drinking craft lager is our best seller and suits most palates.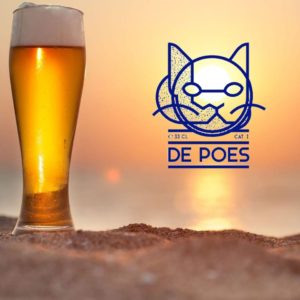 De Poes Brewery ZA – Belgian Export Pilsener
***International Beer***
The story of Brouwerij De Poes dates back to 2012 when Stijn David, a qualified baker & dietician, decided to build on his passion for food - and beer in particular. Brouwerij De Poes, named after the brewer's favourite pet, saw the light in 2014.
Since the early start, we've been brewing our beer at Deca Services NV in Woesten with a capacity of 30 hectoliters per brewing day. In 2016 we installed our own microbrewery on Tieltse soil with a capacity of 10 hectoliters. However, we continue our good cooperation with Deca Services NV and currently brew on two sites. We always brew our beer, both in the new microbrewery in Tielt and in Woesten.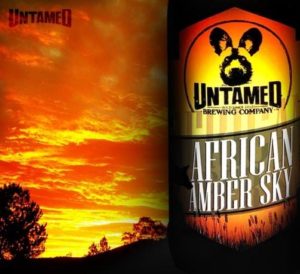 Untamed Brewery – African Amber Sky
To the Untamed Brewing Company, Africa's Wildlife Brewery, where we brew wild and untamed beers for the avid beer lover and at the same time, through Beer4Beasts, we support and donate funds to the conservation of the incredible and endangered... African Wild Dog!