Our Top 5 Favourite Craft Liquors
There are so many wonderful craft liquors currently available in South Africa and so many are added every week, that we can't put our fingers on the Top 10 only.
As we explore this new industry that is hitting the public by storm, allow us to recommend a few that we think you should be tasting round about now.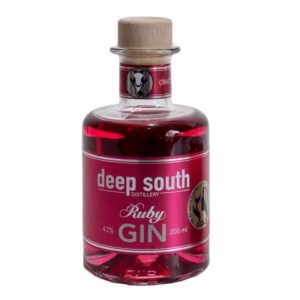 The African Spirit Distillery – Ruby Rum
Above and beyond our list, is the Ruby Rum by The African Spirit Distillery. This one is not yet available to the public but the first batch was released at their tasting on the 8th November 2019.
If you would like to get your hands on a bottle of Ruby Rum, or its sister, Rose Rum, please email info@funpassports.co.za so that we can forward that on to the right person.
(500ml, 43% ABV, R200 per bottle) (I'll have to send you a photo because it really isn't available yet)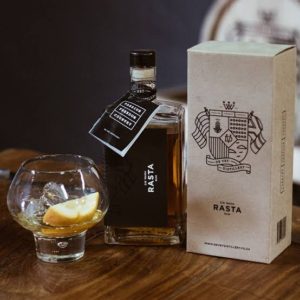 De Vry Distillery - Die Warm Rasta Rum
Die Warm Rasta Rum is aged in our maturation cellar. A combination of the Free State climate and specifically charred barrels used for culturing, create this uniquely flavoured rum. Barrels are selected at the optimum ageing time; the rum is then blended, filtered and bottled.
Silver Creek Distillery – Moonshine (Pick a flavour!!)
"Distilled in the traditional way, moonshine got its name during America's Prohibition era when fiercely independent distillers could only ply their art under the cover of darkness, by the light of the moon," says Taverner. "It made for a rough and dangerous spirit with a reputation to match; it was the time of Al Capone and speakeasies. "These days however, moonshine is not illegal if it is produced by a licensed distillery that adheres to government stipulations. Today's moonshine maintains the devil-may-care allure of its shadowy past, but is entirely safe to drink, and yes, even delicious," Taverner says.
https://silvercreekdistillery.com/our-moonshine/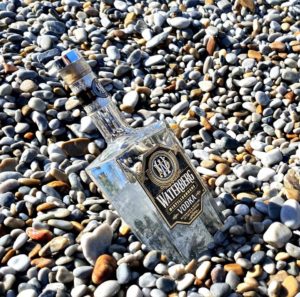 Waterberg Distilleerders – Waterberg Vodka
Natural spring water and arable soil make it ideal for the cultivation of potatoes, and it is from these potatoes, handgrown by the Van der Walt family, that our fine vodka is created. Artisinally distilled, finely crafted and handmade. From the ground to the bottle, just the way premium vodka should be.
Clean and earthy, with grassy undertones and a touch of sweetness. Just like the Waterberg.
https://www.facebook.com/pg/waterbergvodka/about/?ref=page_internal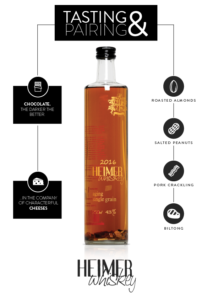 Qualit0 - H E I M E R C R A F T W H I S K Y Heimer Pure Single Grain South African Whisky
Our Whisky slumbers in barrels of red wine oak before being perfected by oak flakes added by our master distiller to each individual bottle before further maturation.With the passage of time, notes of hazelnut and butterscotch flow gently into each other just like the Olifants and Gai Selati Rivers come together in this beautiful valley that we call home.
https://qualito.co.za/ageing-heimer-craft-whisky/